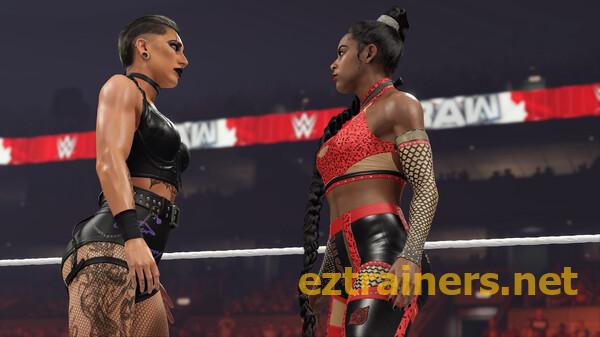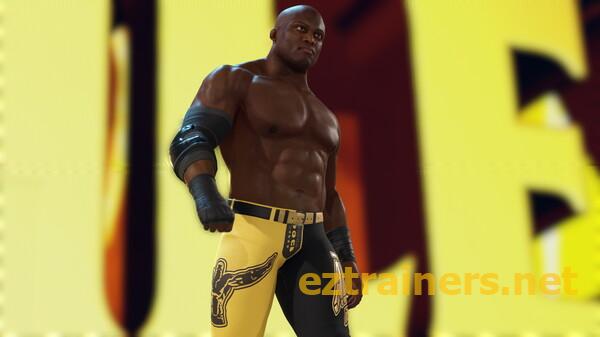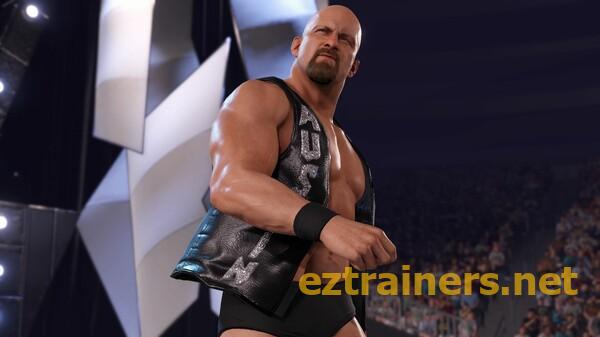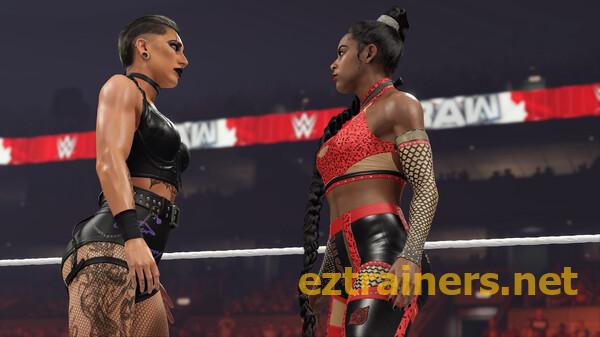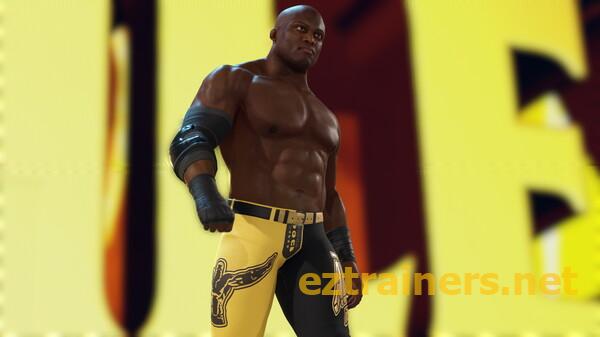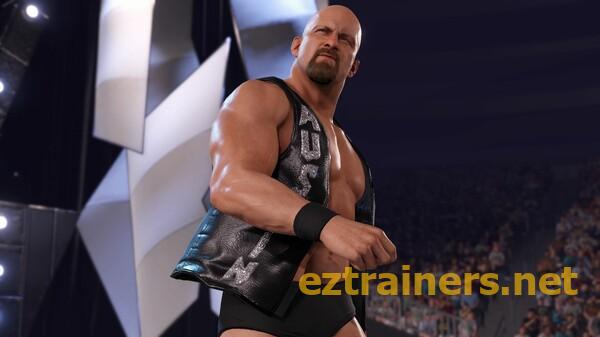 About the trainer
---
Download WWE 2K23 Trainer with more then 18 cheat options. This trainer for WWE 2K23 is hotsted on our servers and ready to download on your PC.
About WWE 2K23
---
Experience the ultimate WWE experience with expanded features, stunning graphics, and a deep roster of WWE Superstars and Legends, including Roman Reigns, "American Nightmare" Cody Rhodes, Ronda Rousey, Brock Lesnar, and "Stone Cold" Steve Austin. Relive the key moments and toughest opponents of John Cena's storied 20-year WWE career, and for the first time ever, take on the role of each marquee opponent - some of WWE's greatest of all time - as you aim to take down Mr. Hustle, Loyalty, and Respect. Plus, WarGames makes its debut in WWE 2K23, bringing heart-pounding 3v3 and 4v4 multiplayer mayhem inside two side-by-side rings, surrounded by a double-steel cage. And with MyGM, take the reins of a weekly show and compete against rival general managers for brand supremacy, featuring more GMs to choose from, additional show options, multiple seasons, expanded match cards, and more match types for up to 4 players.
18 cheat options
---
Infinite Health
Infinite Stamina
No Stuns
No Body Damage
Insta-Charge Finisher
Insta-Charge Payback
Insta-Break Submissions
Unlimited Budget
Unlimited 'myRise' Attribute Points
Lower Health
No Stamina
Infinite Stun Duration
Destroy Body with 1 Hit
No Finisher
No Payback
No Timer Outside The Ring
Allow Any Character Combination
Game Speed
Download WWE 2K23 Trainer for PC
---
DOWNLOAD NOW
How to download and use WWE 2K23 Trainer on PC?
---
Follow this simple steps:
Click on the "DOWNLOAD NOW" button above.
Download and Install the WWE 2K23 Trainer on your PC.
Run the trainer and WWE 2K23 game.
Now you can use the trainer, activate avaliable cheats and play!
Is WWE 2K23 Trainer safe for my PC?
---
Absolutely yes, WWE 2K23 Trainer is 100% safe. The application is checked by our team and popular websites as VirusTotal. Sometimes and some antiviruses might detect the trainer as virus (usually few detects, up to 2), but it is completely safe. Due to it's nature it can be detected as false positive. Just ignore this an run the app.
Game Information

---
Platform:

PC

PlayStation 4

PlayStation 5

Xbox One

Xbox Series X
Developers:

Visual Concepts
Release date:

Mar 17, 2023