Cafe Owner Simulator Trainer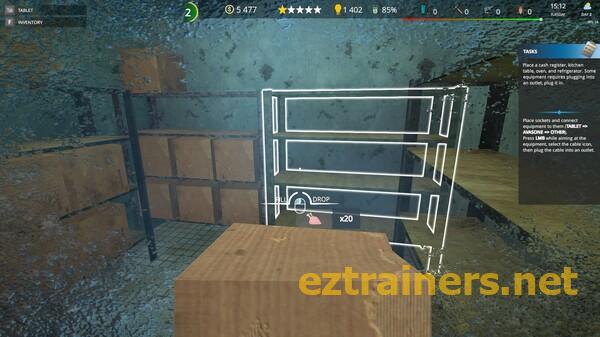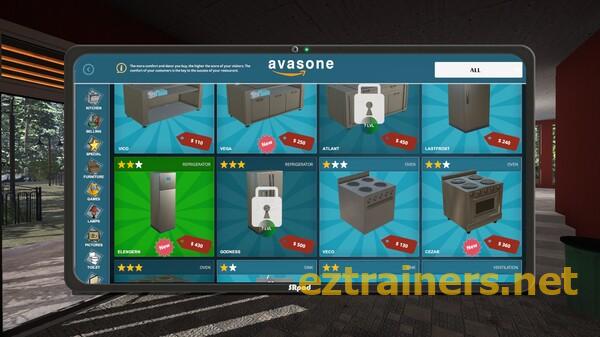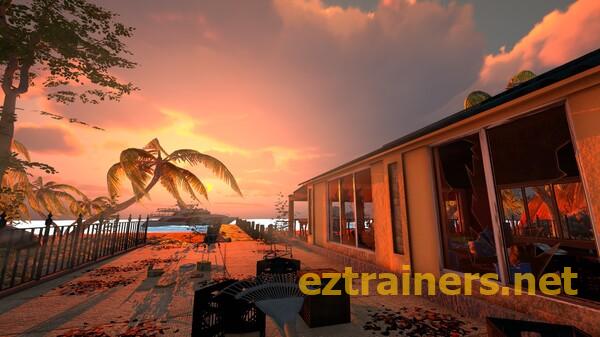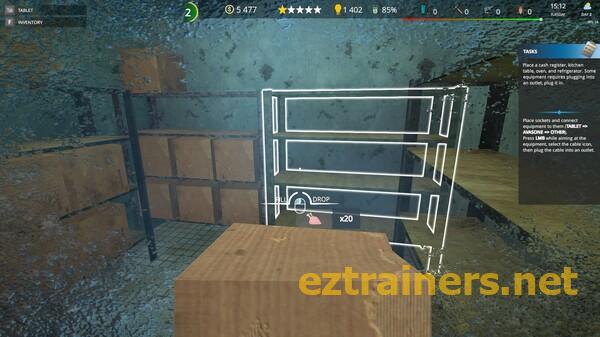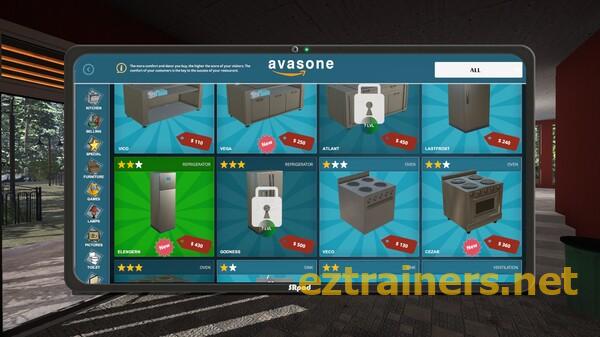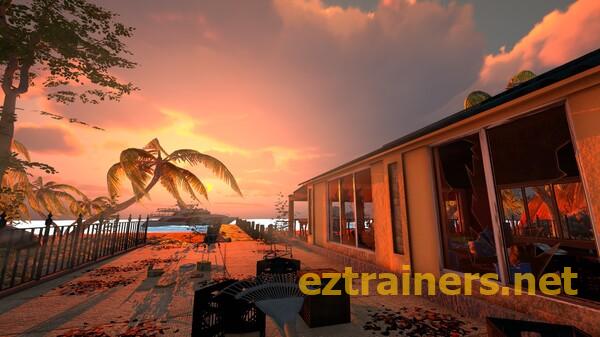 About the trainer
---
Download Cafe Owner Simulator Trainer with more then 25 cheat options. This trainer for Cafe Owner Simulator is hotsted on our servers and ready to download on your PC.
About Cafe Owner Simulator
---
You should open your dream restaurant at FPP. The best workers and chefs will be hired to create a place where people will love to eat and spend their money.
25 cheat options
---
Unlimited Ingredients
Unlock All Avasone Reward Items
Set Cash
Set Cash Multiplier
Set Reputation
Set Skill Points
Set Experience Multiplier
Set Reputation Multiplier
Set Skill Points Multiplier
Level Up Restaurant
Dumpster Always Empty
Trash Bin Always Empty
Max Out Workers Stats
Infinite Customer Patience
Quick Workers
No Dirt
No Rats
No Leaves
No Puddles
No Trash After Eating
No Plugs Required
Stop Time
Add 1 Hour
Subtract 1 Hour
Toggle Free Camera
Download Cafe Owner Simulator Trainer for PC
---
How to download and use Cafe Owner Simulator Trainer on PC?
---
Follow this simple steps:
Click on the "DOWNLOAD NOW" button above.
Download and Install the Cafe Owner Simulator Trainer on your PC.
Run the trainer and Cafe Owner Simulator game.
Now you can use the trainer, activate avaliable cheats and play!
Is Cafe Owner Simulator Trainer safe for my PC?
---
Absolutely yes, Cafe Owner Simulator Trainer is 100% safe. The application is checked by our team and popular websites as VirusTotal. Sometimes and some antiviruses might detect the trainer as virus (usually few detects, up to 2), but it is completely safe. Due to it's nature it can be detected as false positive. Just ignore this an run the app.
Game Information

---
Developers:

Second Reality
Publishers:

RockGame S.A.
Release date:

Dec 5, 2022